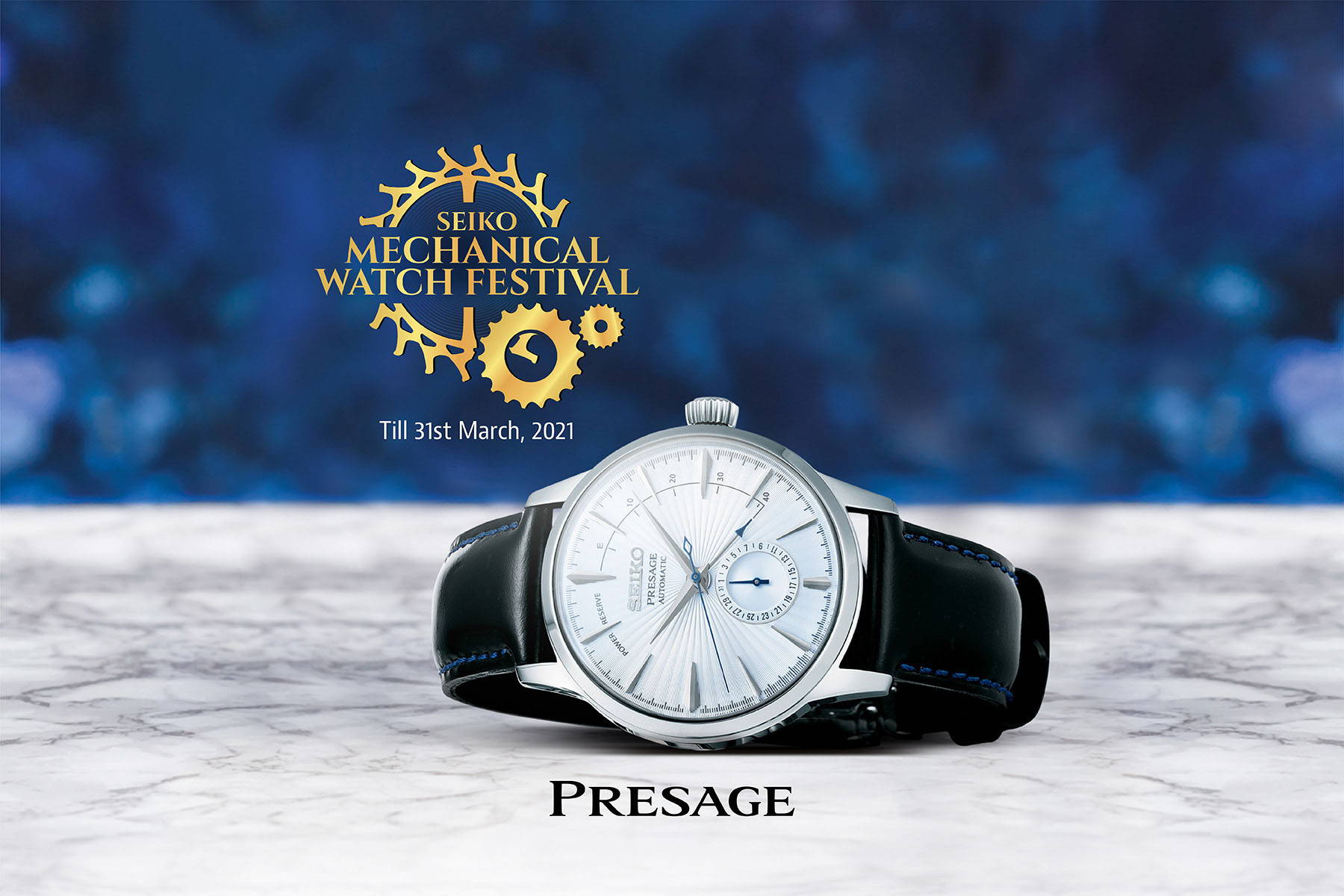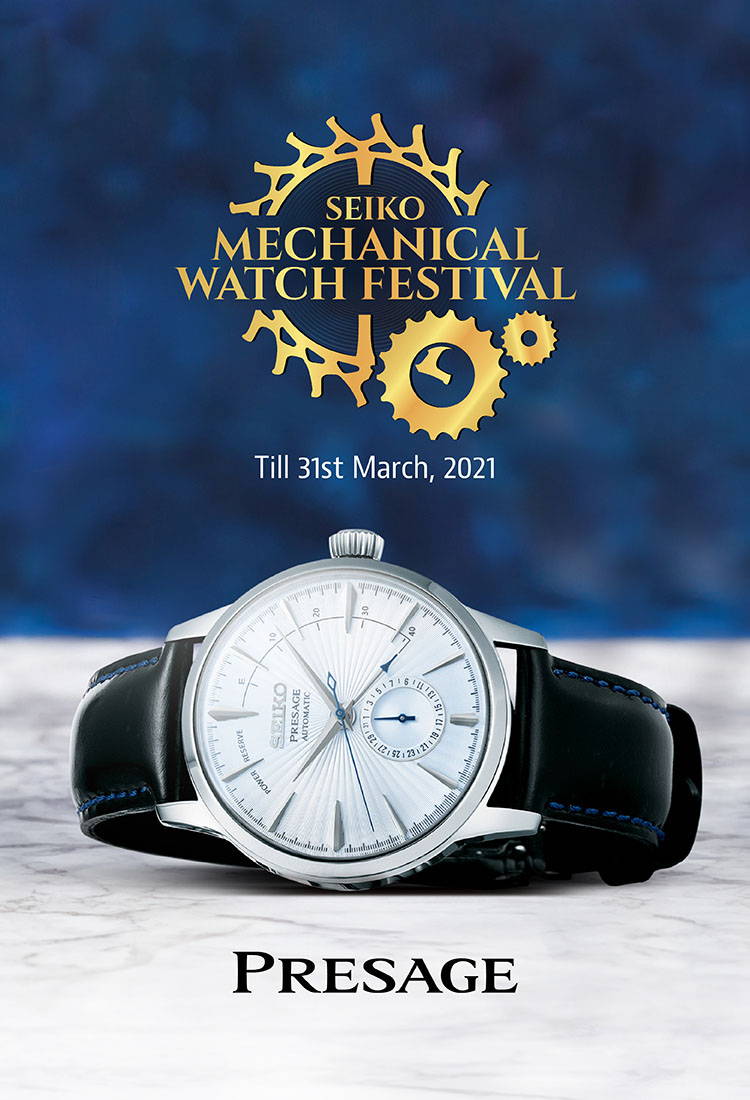 A celebration of the purest expression of time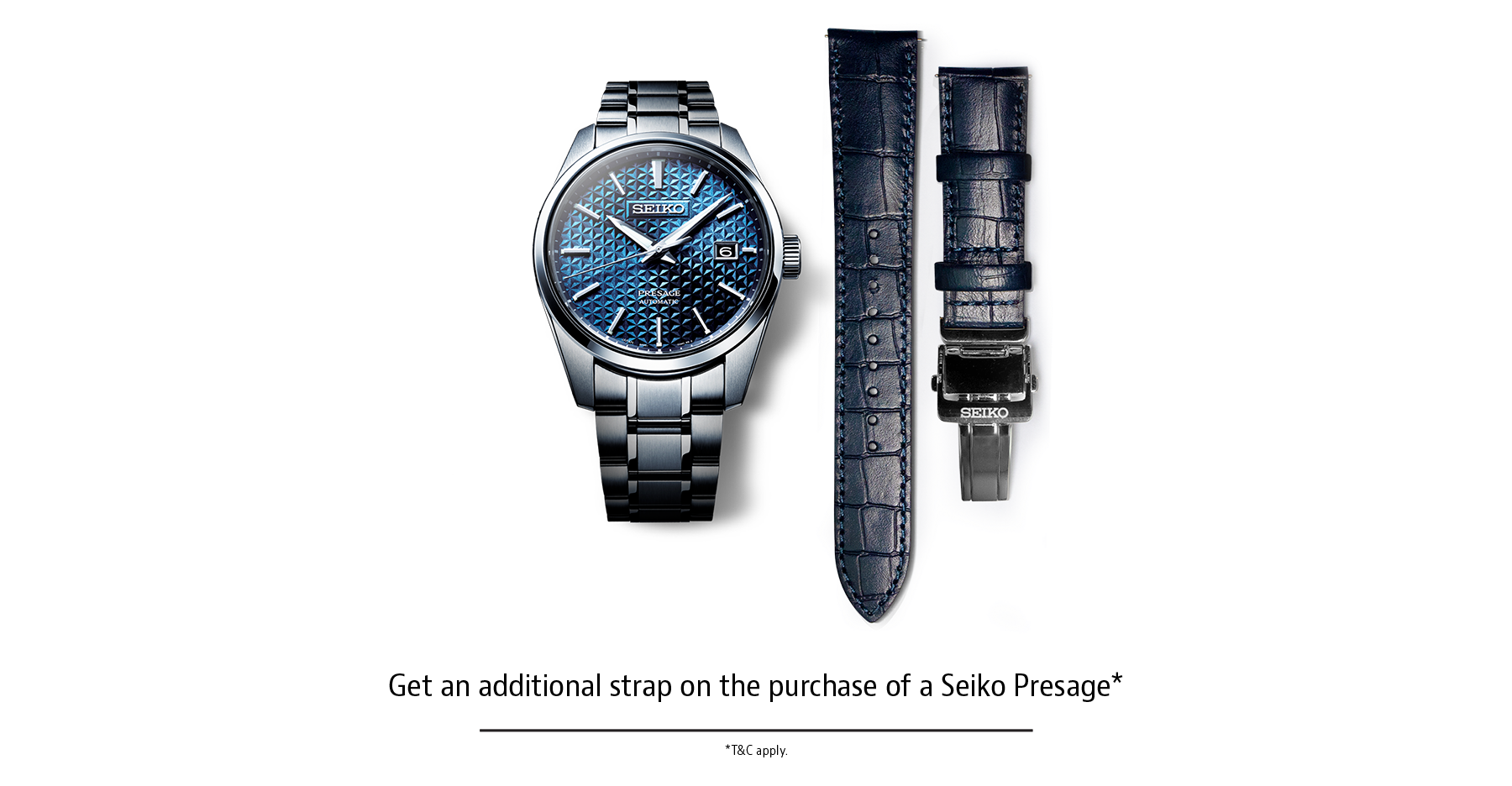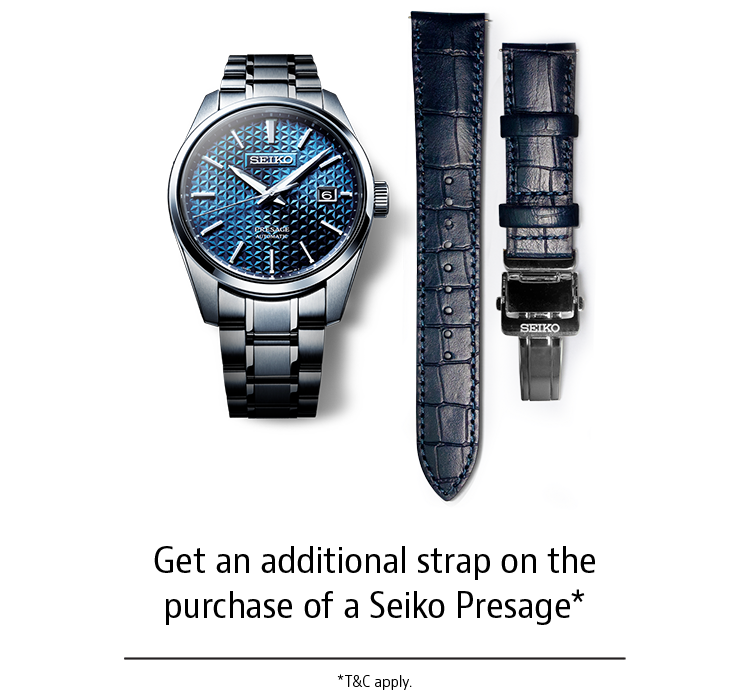 Mechanical watches have always captivated the wearer's imagination. To celebrate this unspoken bond between man and machine, Seiko Presage brings to you the finest in mechanical watchmaking, from Japan.
An original collection that combines Japanese aesthetics with traditional craftsmanship and Seiko's mechanical watchmaking expertise to offer Japanese beauty, quality and long-lasting performance.
Exquisite Dials
⚊ INSPIRED BY JAPANESE AESTHETICS ⚊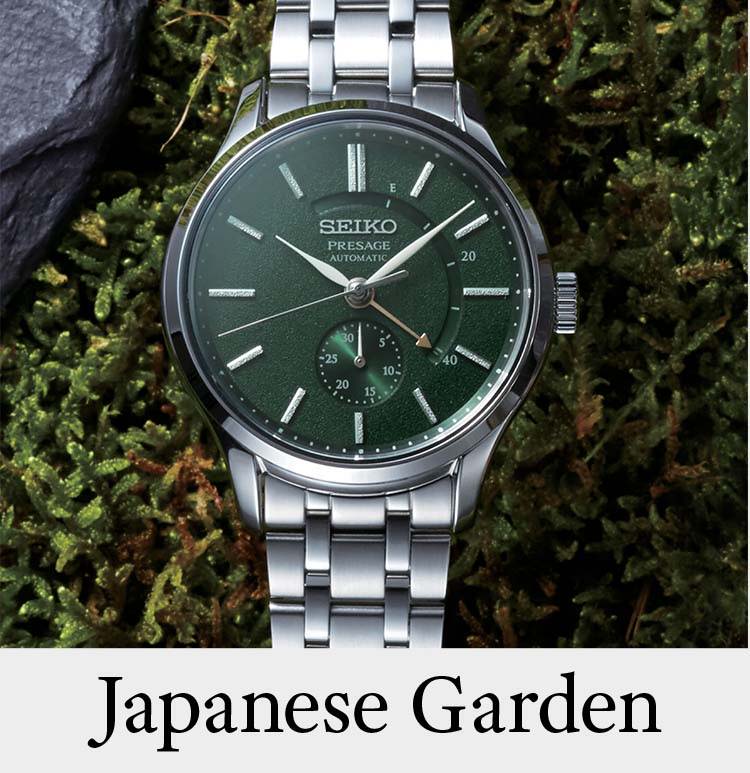 The Japanese garden is a well-known and much-admired aspect of Japanese culture and provides the inspiration for this new Presage collection. The dial has the depth and rich texture of a Karesansui or Zen garden in which gravel is raked into serene, flowing patterns like waves or rippling water. The deeply pressed pattern on the dial creates dramatic shadows as do the furrows of gravel in the Karesansui garden.

From a cocktail bar to your hand. Inspired by the most iconic cocktails from around the world. Delicate slim markers evoke the elegant stem of a cocktail glass. As the evening light pours over the surface, the engraved sunray dial comes alive. The hour and minute hands move with refinement, quietly marking every moment with infinite purpose. All, carefully concocted to assure you of an unusually memorable, glamourous evening.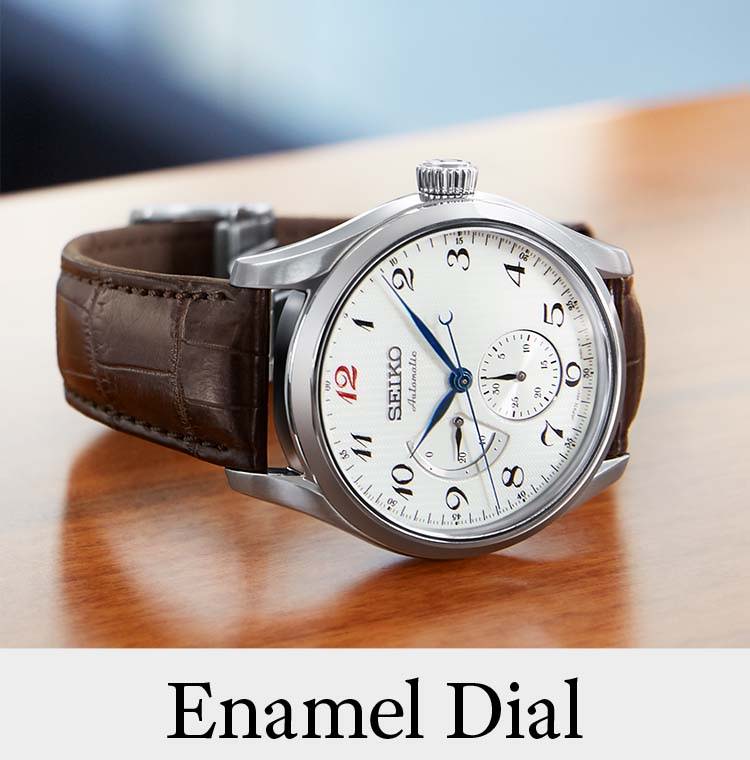 No two enamel dials are the same. Makes every Seiko Presage enamel dial watch unique. The smoothness, the lustrous feel, and the beautiful whiteness of the finished product enter the realm of art. These qualities do not change over time, so the beauty of an enamel dial is forever.